Public Policy
Northeast Fisheries Receive COVID-19 Assistance Under CARES Act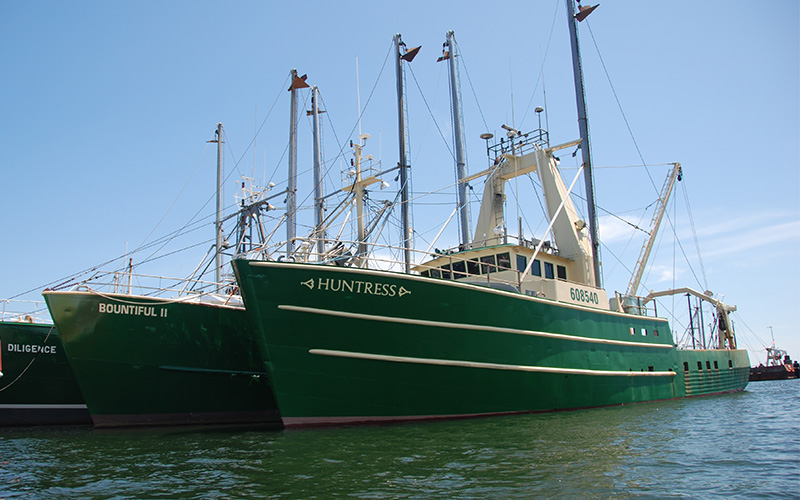 The Coronavirus Aid, Relief, and Economic Security Act (CARES Act), provides nearly $300 million to marine fisheries impacted by COVID-19. These funds will be administered by the National Oceanic and Atmospheric Administration (NOAA).
NOAA will work with local commissions to address where and how the funds should be distributed to those directly affected or for indirect fishery losses. While no funds have been distributed yet, states are in the process of putting together plans for how the funds will be allocated and distributed in their respective states.
Northeast commercial fisheries are looking at an estimated $74 million in direct allocations to aid in COVID-19 direct and indirect losses. Three sectors have been identified by NOAA as eligible for funds: charter/for-hire, commercial fishing and aquaculture, and seafood processing sectors.
| | |
| --- | --- |
| State | Fund Allocation |
| Connecticut | $1.8 million |
| Maine | $20.3 million |
| Massachusetts | $28.0 million |
| New Hampshire | $2.7 million |
| New Jersey | $11.3 million |
| New York | $6.8 million |
| Rhode Island | $2.7 million |
| Total U.S. Allocation | $300 million |
Along the Atlantic coast, each state will develop spending plans consistent with the CARES Act and NOAA's guidance. All plans must describe the main categories for funding, including direct payments, fishery-related infrastructure and fishery-related education that address direct and indirect COVID-19 impacts to commercial fishermen, charter businesses, qualified aquaculture operations, subsistence/cultural/ceremonial users, processors and other fishery-related businesses. Once a spend plan has been approved by NOAA, the Commission will process payments to eligible fishery participants on behalf of the states. The states will have the option to process payments themselves.
Fishery participants eligible for funding include Tribes, commercial fishing businesses, charter/for-hire fishing businesses, qualified aquaculture operations, processors and other fishery-related businesses. They should work with their state marine fisheries management agencies, territories or Tribe to understand the process for applying for these funds. Visit ASMFC.org for a list of Atlantic state marine resource agencies and their primary contacts on this issue.
Also of note, for the purposes of Sec. 12005 funding, businesses farther down the supply chain — including vessel repair businesses, restaurants or seafood retailers — are not considered "fishery-related businesses."1
While Sec. 12005 funding assists some of the fishery and seafood industries, the amount of assistance available may not fully compensate fishing-related businesses for the significant losses associated with COVID-19 shutdowns. Still, the availability of some resources for impacted seafood businesses is welcome news. Stay tuned for more information coming in mid-summer. Visit FB.org for more information.
---
1 Portions of this article taken from: "CARES Act Disaster Relief Resources," Atlantic States Marine Fisheries Commission: http://www.asmfc.org/home/cares-act-resources
Meet the Authors
Connect with and discover our Today's Harvest blog authors and their broad range of financial and northeast agricultural expertise.