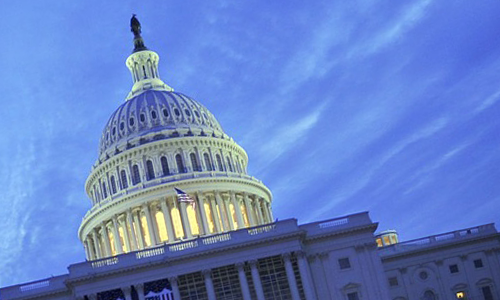 Climate change is front and center on policymakers' agendas both with the Biden Administration and the 117th Congress. As highlighted in our Stewards of the Land series, Northeast farm, forest products and fishing businesses are using a variety of new and existing strategies to reduce their carbon footprint and protect the environment.
The question for Northeast producers is how public policy will impact their operations generally, as well as their conservation efforts. To achieve climate change goals, will Congress and the Administration focus on voluntary incentives, regulatory compliance, or some combination of both?
Biden Administration
Combatting climate change was a major campaign theme for President Biden and the other Democrats he faced in the 2020 election primary.
On Inauguration Day, the Biden Administration issued two broad executive orders on climate change. Another was issued a week later, followed by subsequent orders establishing a climate change support office and one on climate-based financial risk.
The January 27 order, "Executive Order on Tackling the Climate Crisis at Home and Abroad," contained directives for federal agencies to develop climate change strategies. The USDA released its strategy on May 25, characterized as focusing on "measuring the impact of climate-friendly practices, taking steps to facilitate private markets and ensuring all farmers can benefit financially from addressing climate change," according to Agri-Pulse's Philip Brasher.
While there have been few tangible policy initiatives since taking office, the Biden Administration's actions are putting a framework in place to address climate change across the federal government. High profile appointments such as former Secretary of State and Massachusetts Senator John Kerry as Special Presidential Envoy for Climate, and former Environmental Protection Agency head, Gina McCarthy, as National Climate Advisor, underscore this commitment. Also of note are the many climate-focused budget requests in the President's 2021-22 budget.
A key question moving forward is how much of its climate change strategy the Biden Administration can achieve through executive orders or regulations, and how much will also require Congressional action?
117th Congress
As the Administration launched its climate change approach, Congress had also begun exploring the issue, including several hearings by the Congressional agriculture committees.
The House Agriculture Committee's first full committee hearing this session, titled, "Climate Change and the U.S. Agriculture and Forestry Sectors," was held in February. In May, the committee's Subcommittee on Conservation and Forestry held a similar themed hearing entitled, "Title II Conservation Programs and exploring Climate Smart Practices." In both hearings, witnesses offered a range of perspectives on the current situation and policy ideas and comments on expanding or improving existing programs.
Senate Agriculture Committee Chair Debbie Stabenow already had legislation in mind as she has convened two climate-themed hearings this session, "Farmers and Foresters: Opportunities to Lead in Tackling Climate Change" in March and "Federal, State, and Private Forestlands: Opportunities for Addressing Climate Change" in May. In April, she introduced bipartisan legislation called the "Growing Climate Solutions Act of 2021" This bill, which she had also introduced in the previous Congress, focuses on voluntary incentives and authorizes USDA to help facilitate voluntary environmental credit markets for farmers, ranchers and private forest landowners. It passed the Senate 92-8 in late June but has not been taken up by the House.
Food and Agriculture Climate Alliance (FACA)
At the March hearing, a witness on behalf of the National Council of Farmer Cooperatives (NCFC) testified on the recommendations of the Food and Agriculture Climate Alliance (FACA). FACA consists of organizations representing farmers, forest owners, agribusinesses, manufacturers, state governments, sportsmen and environmental advocates.
NCFC is a founding member along with the American Farm Bureau Federation, Environmental Defense Fund and the National Farmers Union. These groups have broken through historical barriers to develop shared climate policy priorities across the agriculture, food, and forestry value chains. Farm Credit East's national trade association, the Farm Credit Council, has also joined FACA.
The Alliance has developed six focus areas for its policy recommendations: soil health, livestock and dairy, forests and wood products, energy, research, and food loss and waste.
Within these focus areas, FACA aims to:
Provide voluntary, incentive-based tools for farmers and forest owners to sequester carbon and the reduction of other greenhouse gas emissions as well as increase the resilience of the land.
Support the development of private sector markets for greenhouse gas credits.
Promote public and private sector tools to incentivize farmers and forest owners to prioritize climate-smart practices.
Offer incentives for farmers to reduce energy consumption, increase use of on-farm renewable energy, and continue to reduce the lifecycle of greenhouse gas emissions of agriculture and forestry-based renewable energy.
Streamline consumer-facing packaging and reduce the greenhouse gas impact of food waste and loss within the food value chain.
Increase federal investment in agriculture, forestry, and food-related research.
As the Stewards of the Land series illustrates, agriculture is already playing a role in combatting climate change and protecting the environment. So far, it doesn't appear the Administration or Congress are focused on a regulatory or compliance-based approach. As this policy debate continues, Farm Credit East plans to work with groups like FACA to recognize farmers' existing efforts and improve voluntary incentive-based programs.
Meet the Authors
Connect with and discover our Today's Harvest blog authors and their broad range of financial and northeast agricultural expertise.