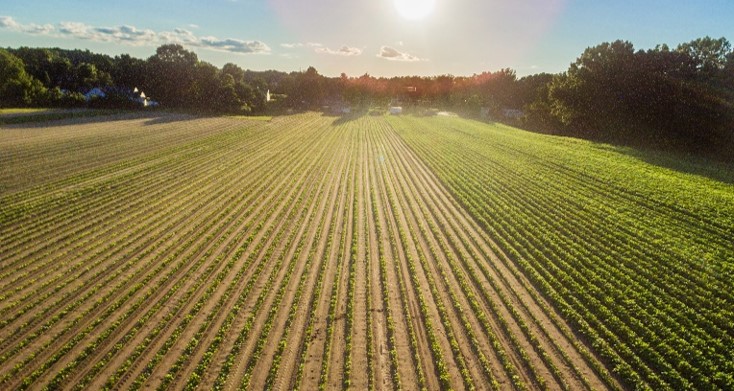 Over the past few months, we have witnessed tremendous resilience among Northeast farmers, commercial fishermen and forest products producers. As the coronavirus pandemic upended any semblance of normalcy for all of us, producers across the region sprang into action.
Many businesses opened their doors ahead of schedule to provide fresh food in a safe environment to those in their community, including options for delivery or curbside pickup. Some implemented creative ways to engage their customers either virtually or at their operations. Others pivoted their traditional operations to begin producing sanitization products to keep their community safe. And still others found ways to give back to their communities despite their own hardships in dealing with the impacts of the pandemic. Read our latest issue of Financial Partner magazine for a few of these producer stories.
The efforts of Northeast producers to quickly adapt to continue to provide for their communities has been inspiring. And as we head into summer, and with it an abundance of fresh, local agricultural and fishing products, we hope you'll join us in saluting their efforts.
The best way for us to continue to support our region's producers and harvesters is to purchase local food, beverage and fiber products, whenever possible. If you're unsure of where to find the nearest farmers' market, roadside stand, winery or other retail agricultural operation, visit Farm Credit East's Farm Fresh Guide for a listing of resources to find locations throughout Farm Credit East's seven-state territory of Connecticut, Maine, Massachusetts, New Hampshire, New Jersey, New York and Rhode Island.
Now, more than ever, we need to support the Northeast's local farmers, commercial fishermen and forest products producers. When we look back on this time, perhaps the one piece of normalcy will be the quality and freshness we all enjoy from locally grown food products this time of year. So to all of the region's producers, thank you for serving on the front lines to continue to provide us with safe access to food throughout the pandemic and beyond.
Meet the Authors
Connect with and discover our Today's Harvest blog authors and their broad range of financial and northeast agricultural expertise.